Because of the importance of reducing bias associated with obesity, EASO and our partner organizations urge everyone to use people-first language
Person-first language is the standard for respectfully addressing individuals with chronic conditions. Rather than labeling people by their disease, physicians, clinicians and scientists recognise the need to understand and address the unique barriers to dialogue associated with obesity. The public and popular media reporting on obesity also benefit from tools to help avoid weight bias and stigma.
We expect person-first language to be the standard in our publications, public presentations, events and activities.
Hurtful and offensive words should be avoided, and terms preferred by patients should be used – for example, descriptive terms such as weight, BMI and waist circumference are more appropriate than fat, fatness and heaviness. To reduce negative feelings, it can be helpful to emphasise that obesity is a clinical term rather than a description of physical appearance.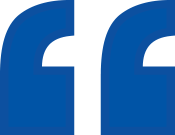 USEFUL EXAMPLES
"My patient is affected by obesity"
instead of "My patient is obese"
"The man with obesity was on the walking path"
instead of "The man on the walking path was very obese"